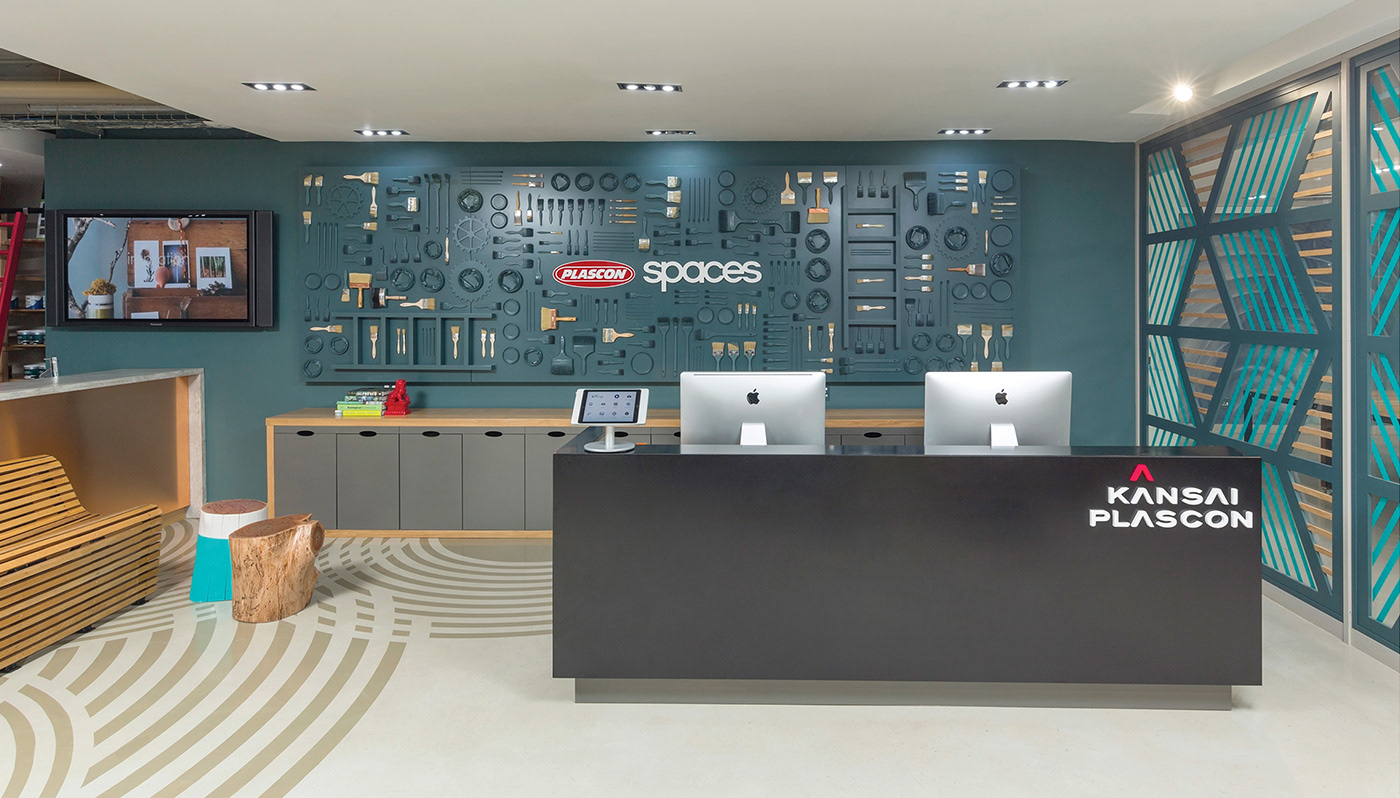 The Brief
To design a paint concept store that celebrates Kansai Plascon's new positioning - 'Designed for life'. The store was to be inspired by Africa (Plascon) with a touch of Japanese influence (Kansai). The space had to appeal to all Plascon users, from interior decorators to industrial contractors.
The Creative Solution
We created a true concept store by using Plascon products on virtually all the finishes. From walls and ceilings to floors, metal desks, glass applications and even magnetic panels - the broad use of the product demonstrates its capabilities and gives clear vision to customers, allowing them to leave the store inspired and ready to create using a Plascon product.